Starting point of the TreeTop Walk


TreeTop Walk Suspension Bridge
Some facts about TreeTop Walk
The HSBC TreeTop Walk is the first of its kind in Singapore. It is a free-standing suspension bridge that connects to two hills, namely Bukit Peirce and Bukt Kalang in MacRitchie forest. It is about 250m long at highest height of 25m. You will get to experience a bird's eye view of the plants and animals that live in the forest canopy. You can start your walk from Venus Drive Carpark. See map below.
Map of TreeTop Walk
Some animals encountered along the trail.
Slow Loris
Colugo with young
Common Tree Shrew
Wagler's Pit-viper
Dwarf Gecko
Opening Hours
Tuesday to Friday from 9am-5pm
Saturday, Sunday and Public Holidays: 830am-5pm.
Close on Monday except Public Holidays for research and maintenance.
How to get there?
Getting around in Singapore can be done by taxi. Hire a taxi to get to a car park along Venus Drive.
There will be directions from the carpark. You will be walking on a trail along side to a stream before reaching secondary forest fringe beside Island Country Club. From there, directions will bring you to a NParks Ranger Sation. Visit the toilets, top up your water bottle if you need to. Then climb up along the slope of Bukit Kalang and you will reach the starting point of TreeTop Walk.
You may want to visit the Jelutong Tower too.
Where to stay?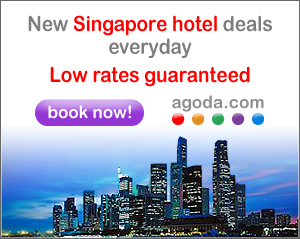 You may also be interested in the following links: